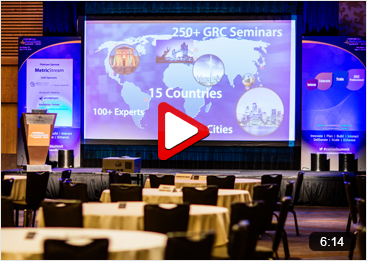 Key Attraction
novel ideas for advancements in medical device technologies without compromising their safety and effectiveness. This summit brings together some of the renowned R&D experts and technology innovators to share information regarding opportunities, obstacles, best practices and challenges in the development of the new devices. Attendees will get insight into device innovation trends and upcoming changes in the medical device regulations.
for successfully executing regulatory inspections by providing industry best practices. Panel discussions led by the former FDA office bearers and industry experts will provide a set of comprehensive strategies on how to prepare for and manage an FDA inspection, including how to follow-up and closing out 483s or Warning Letters. Attending this summit will enable you to improve and better prepare for your next inspections.
FDA compliant quality management systems. Attend this summit to learn how to develop and implement effective, consistent and reliable quality management systems. Ex-FDA officials and senior company executives will share thoughts and ideas to improve the performance of your current system.
with leading minds in the industry. Attendees will get to network with the prominent decision makers in the industry to exchange ideas, offer thoughts and know-how, and share experiences. Joining this summit will offer a unique opportunity to the attendees to market their offerings and identify new business opportunities.
the current state of medical device laws and technology and government oversight. Panel comprising of some of leading medical device experts and veterans will discuss the recent changes to the regulatory environment for the medical device industry and how these changes will impact the approval of new devices. Attendees will gain insight into the current issues and future challenges in the industry. Join this summit to hear from the experts who have extensive experience in all aspects of medical device including R&D, manufacturing quality assurance, approval and commercialization process.
factors for successful medical device commercialization. Discussions with industry veterans through real case studies will help medical researchers, healthcare professionals, industrialists and entrepreneurs better understand the criterias for successful commercialization of medical devices. This summit also offers numerous opportunities for medical device companies and suppliers to showcase their products and services to potential customers, generating leads and growing their businesses.
risk management strategies for the safe, effective and efficient use of medical devices. Medical device professionals will join together to share their knowledge and best practices for implementing good risk management principles within the industry. Attending this summit will help you to develop a robust and integrated risk management plan to improve quality management system.
Find out who had attended the Medical Device Summit in 2015, 2016 and 2017 by completing the short form below.
Why you should attend this summit
Future Trends of Medical Device Regulation, Risk Management, UDI, Recall Complaint Management etc.
Listen from FDA/CDRH Directors:

What is Critical to Quality
Get Update on FDA compliance

Listen from FBI:
Learn More about Medical Device Global Regulatory Landscape and Off-label Promotion
Explore Upcoming Changes in Medical Devices under Trump Administration
Change Management
Criteria for Supplier Quality Agreement
Establishing a Medical Device Security Program
Panel Discussion

FDA Warning Letter
FDA Enforcement
FDA Interaction
Who Will Benefit?
Quality Assurance/Quality Control
Manufacturing and Contracting
Supply Chain Management
Import/Export
Sales, Marketing and Business Development
IT and Software
Risk Management and Product Lifecycle Management
Executive Management
Regulatory Affairs
Research and Development
Engineers
Scientists
Documentation
Compliance Officers
Clinical/Lab
Consultants/Service Providers/Suppliers
Sponsors, Exhibitors and Media Partners
Format:
The 4th Annual Medical Device Summit will include the following:
Keynote Addresses
Leading medical device experts and company executives give their view of the current issues and future challenges in the industry.
Focused Workshops
Expert-led workshops that will help those medical device professionals starting out in their careers and even more senior professionals who need to brush up on new technologies, regulations, processes and more.
Panel Discussions
Panels comprising some of the well-known thinkers and innovators in medical device technology, regulatory compliance and quality will discuss and debate the hottest issues that are affecting the industry. Attendees will be able to interact with panel members during these debates and get unparalleled insight into the state of the industry.
Networking Sessions
Attendees will get to interact with and meet the leading decision makers in the industry in order to exchange ideas, discuss business opportunities and share strategies in focused, small groups.
Multiple Tracks
The Summit will have event tracks dedicated to topics affecting each division/segment of the medical device industry
Exhibitors' Stalls
A unique opportunity for medical device companies both big and small to market their offerings and identify new business opportunities.
Post-Event Community Access
Attendees will get access to an online community that ensures they can continue to build on the networking opportunities and interest that began during the event.